NBCELL: Trusted NiMH Batteries Manufacturer
Welcome to NBCELL, your trusted NiMH battery manufacturer since 2008. The company has a fully automated production line and testing facilities for NiMH batteries. All our NiMH battery cells have low self-discharge and customers can choose from high power, high capacity, high and low temperature resistance and wide temperature range of NiMH batteries, and we offer customised NiMH battery pack services. Our company has ISO9001/2008 quality management system and our products have passed CE/CB/ROHS/REACH certification. 80% of our NiMH batteries are sold to the North American and Western European markets.
Table Of Contents For This Page
We have prepared a wealth of NiMH battery information on this page for you to gain a deeper understanding. To ensure that you can quickly find the information you need, we have prepared this directory. Clicking on it will take you to the relevant section.
At NBCELL, we offer a range of NiMH batteries with capacities ranging from 200mah to 16,000mah. We stand by our integrity with an absolute "no fake capacity" policy.
We are also proud to offer a comprehensive OEM/ODM service including custom packaging, coding, battery packs and connectors. All our NiMH battery cells feature low self-discharge and customers can choose NiMH batteries with high power, high capacity, high and low temperature resistance and wide temperature range, depending on the situation. In addition, they are rechargeable and have a long cycle life to ensure long-term use. 
Safety is our top priority, which is why our batteries feature advanced explosion-proof and liquid leak-proof technology. Trust NBCELL to provide reliable and genuine power solutions!
NiMH batteries are usually classified as Flat top, Button top and Nickel tabs. Below are data on common NiMH battery types and capacities. Please contact us if you have any special requirements.
1. OEM Service: We offering OEM/ODM services to meet your unique needs. Our standard packaging is neutral, with inner box and carton. The voltage, capacity, and model information clearly marked on the battery case. We can adjust the capacity of the battery, the printing code and the outer packaging according to your needs.
2.  Global Transportation: We can arrange battery transport worldwide (via sea, air, or courier) or assist with your freight forwarder.
3. Video Factory Inspection: We offer video factory inspections or coordinate with your third-party inspection company to complete the inspection process.
4. Test Samples: We provide test samples, and if needed, you can conduct basic tests in our factory laboratory.
5. Professional Container Loading: We offer professional container loading solutions for various battery models.
6. Free Logistics to China's Ports: We offer free logistics to warehouses at any port in China (at your designated freight forwarder).
7. Standard and Custom Battery Pack Design: We provide design, assembly, and production services for standard and custom NiMH battery packs.
1X20 feet container 15-20days.
1X40 feet container 25-30days.
Our company is committed to strictly adhering to the contractually agreed delivery dates. We will notify the customer one week in advance if there are any potential extensions exceeding 3-5 days.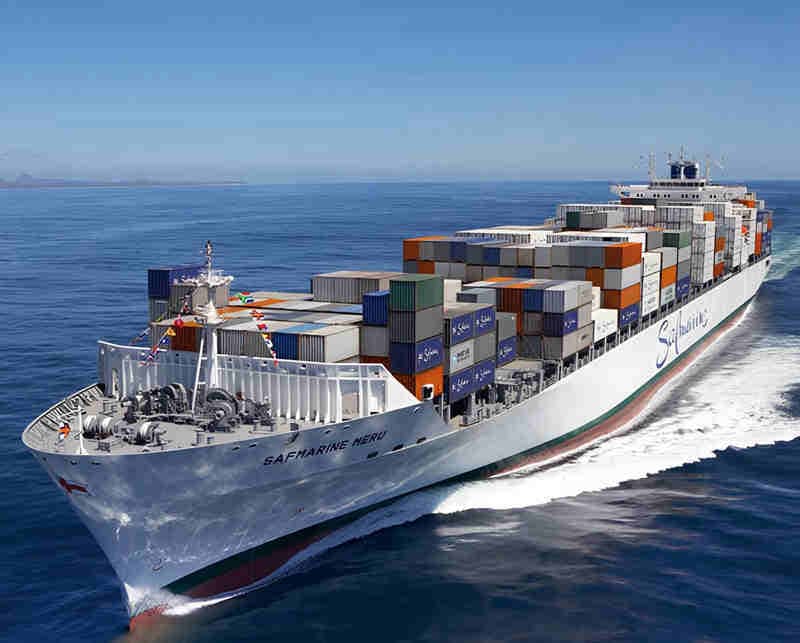 Quality Inspection: At NBCELL, our quality control process involves a series of checks:
Raw material inspection
Battery separator breathability test
Pole piece temperature control
Pole piece burr test
Slot test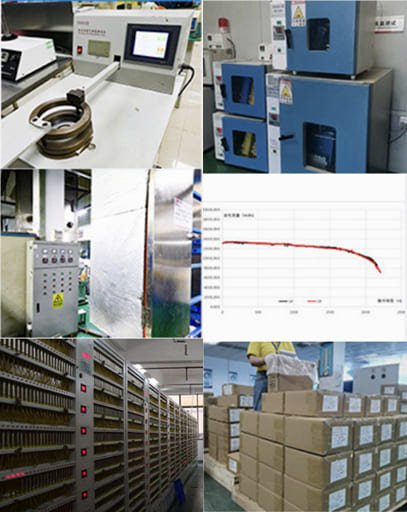 Capacity sorting
Voltage internal resistance full test
Cycle life test
High temperature resistance test
Finished product monitoring
Short Circuit Measurement
Casing Film Spraying Code
Share Your Requirements: Let us know your battery specifications, desired quantity, and packaging needs. 
Get a Quote: Once we receive your requirements, we'll provide a quote for your order.
Sample Approval: If needed, we'll send samples for your approval after confirming the price.
Customization: If you want a customized battery appearance or packaging, we'll confirm the design drafts with you and make any necessary modifications.
Production: Once we have final confirmation on price, design, and samples, we'll start mass production.
Quality Assurance: After production, we conduct thorough inspections and share the results, along with product photos and videos, with you.
Delivery: Upon your approval, we securely package and dispatch the products to your desired location. Experience seamless battery procurement with our comprehensive and transparent process.
Here are some facts you need to know about Nimh battery.
How do NiMH batteries work?
The electrochemical process that occurs between two electrodes is the foundation of NiMH (nickel metal hydride) batteries.
Metal hydride (MH) negative electrode and nickel hydroxide (NiOOH) positive electrode serve as the cathode and anode, respectively.
A reduction reaction starts at the cathode of the battery when it is being charged, and an oxidation reaction starts at the anode. NiOOH receives protons (H+) and electrons (e-) at the cathode to create Ni(OH)2. The metal hydride donates protons and electrons to the metal at the anode, where they combine to generate hydrogen. While the protons move through the inner electrolyte, the liberated electrons migrate from the outer anode to the cathode, generating current. 
Cathode: NiOOH + H2O + e- → Ni(OH)2 + OH-
Anode: MH + OH- → M + H2O + e-
During discharge (when the battery is being used to power a device), these reactions are reversed. The Ni(OH)2 at the cathode is oxidized to form NiOOH and a proton, and the metal at the anode accepts a proton and an electron to form a metal hydride.
Cathode: Ni(OH)2 + OH- → NiOOH + H2O + e-
Anode: M + H2O + e- → MH + OH-
Since NiMH batteries are rechargeable, these chemical reactions can be repeated numerous times, making these batteries a durable, economical and environmentally friendly power source.
What is a nimh battery made of?
NiMH batteries consist of a nickel hydroxide positive electrode, a hydrogen storage alloy negative electrode, a diaphragm paper, an electrolyte, a steel case, a top cover and a sealing ring. In cylindrical cells, the positive and negative electrodes are wound together separately with diaphragm paper and then sealed in a steel case. Nickel-hydrogen batteries use nickel hydroxide as the positive electrode, hydrogen storage alloy as the negative electrode and potassium hydroxide solution as the electrolyte.
In general, NiMH batteries have a cylindrical structure with a nickel-plated steel barrel as the casing and a negative electrode, a cap for the positive electrode and a safety venting device. The active substances of the positive electrode are NiOOH (when discharging) and Ni (OH)2 (when charging), the active substances of the negative plate are H2 (when discharging) and H2O (when charging) and the electrolyte is made of potassium hydroxide solution.
Can NiMH batteries be shipped by air?
Yes. NiMH (nickel metal hydride) batteries can typically be transported by air, however specific requirements and laws must be followed to guarantee safety. There are regulations for the air shipment of batteries from the International Air Transport Association (IATA) and the Department of shipment (DOT).
Nickel-metal hydride batteries are required by law to be packaged safely to prevent movement or damage and to be safeguarded against short circuits. You must either pack each battery separately or cover the terminals of loose batteries with non-conductive covers.
Additionally, particular state-of-charge requirements must be met for batteries being carried by air. For instance, according to IATA standards, batteries delivered by air cannot be charged above 30% of their rated capacity.
NBCELL has a wealth of experience transporting batteries securely and in accordance with all laws. We are able to offer custom logistics solutions that satisfy your unique requirements and give you a smooth and dependable experience.
How to charge NiMH battery?
Advise using a smart charger made especially for NiMH technology to charge NiMH battery. These chargers initially charge the battery at higher rates until it reaches its maximum capacity. The charger automatically changes to trickle charge mode to preserve the battery's full capacity once it has been fully charged. NiMH battery should not be overcharged. Overcharging a battery can lead to heat buildup and battery damage.