NBCELL: Cylindrical Lithium-ion Batteries Supplier
NBCELL, cylindrical lithium-ion batteries supplier. Our selection encompasses a wide array of models and specifications, catering to diverse needs. You can count on our batteries to deliver the capacity they promise – we stand against inflated capacity claims. Our batteries feature low self-discharge, stability and durability.
We also offer options for medium and high discharge rates, granting you the flexibility to choose the battery that best fits your requirements. With such wide-ranging applications, our cylindrical lithium-ion batteries are your reliable power solution for a multitude of devices and equipment.
Table Of Contents For This Page
We have prepared a wealth of cylindrical lithium-ion battery information on this page for you to gain a deeper understanding. To ensure that you can quickly find the information you need, we have prepared this directory. Clicking on it will take you to the relevant section.
Experience the versatility of NBCELL's cylindrical lithium-ion batteries. Ideal for powering a broad range of devices, our batteries are widely used in electric bikes, scooters, solar panels, power tools, medical equipment, digital products, small home appliances, e-cigarettes, and more. Wherever reliable power is needed, NBCELL delivers.
Discover the NBCELL range of cylindrical lithium-ion batteries, available in both flat-top and button-top. The flat-top design can also be equipped with nickel strips for your convenience. Please note that the button-top batteries are approximately 2mm taller than their flat-top counterparts. Our battery models correlate with their sizes; for example, the '18650' model has a diameter of 18mm and a height of 65mm. We offer a wide array of common lithium-ion cylindrical battery models, but if you need a specific model, don't hesitate to get in touch with us for a consultation.
1. OEM Service: We offering OEM/ODM services to meet your unique needs. Our standard packaging is neutral, with inner box and carton. The voltage, capacity, and model information clearly marked on the battery case. We can adjust the capacity of the battery, the printing code and the outer packaging according to your needs.
2.  Global Transportation: We can arrange battery transport worldwide (via sea, air, or courier) or assist with your freight forwarder.
3. Samples: We provide test samples if you needed.
4. Professional Container Loading: We offer professional container loading solutions for various battery models.
5. Free Logistics to China's Ports: We offer free logistics to warehouses at any port in China (at your designated freight forwarder).
6. Standard and Custom Battery Pack Design: We provide design, assembly, and production services for standard and custom cylindrical lithium-ion batteries packs.
1X20 feet container 15-20days.
1X40 feet container 25-30days.
Our company is committed to strictly adhering to the contractually agreed delivery dates. We will notify the customer one week in advance if there are any potential extensions exceeding 3-5 days.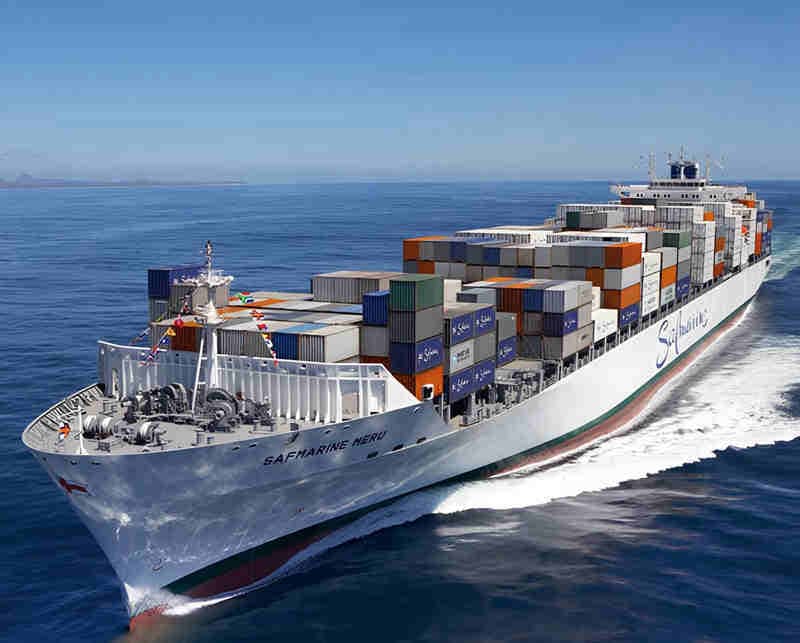 Cylindrical Lithium-ion Battery Construction
Share Your Requirements: Let us know your battery specifications, desired quantity, and packaging needs. 
Get a Quote: Once we receive your requirements, we'll provide a quote for your order.
Sample Approval: If needed, we'll send samples for your approval after confirming the price.
Customization: If you want a customized battery appearance or packaging, we'll confirm the design drafts with you and make any necessary modifications.
Production: Once we have final confirmation on price, design, and samples, we'll start mass production.
Delivery: We will send you pictures or videos when the product is finished. Upon your approval, we securely package and dispatch the products to your desired location. 
Here are some facts you need to know about cylindrical lithium-ion battery.
What is the cylindrical lithium-ion battery construction?
Cylindrical lithium-ion batteries are a common type of rechargeable battery. The construction of a typical cylindrical lithium-ion battery includes: case, cap, positive electrode, negative electrode, separator, electrolyte, PTC element, gasket, safety valve, etc.
1.Positive electrode: The positive electrode is usually made of lithium-rich materials such as ternary materials (LiNiCoMn02) or lithium cobaltate (LiCo02). The positive electrode material needs to react with the lithium ions in the electrolyte to produce electrons and transport them to the negative electrode.
2.Negative electrode: Usually made of graphite, the negative electrode material is able to react chemically with the lithium ions in the electrolyte, absorbing them and releasing them during the discharge history.
3.Separator: Usually a porous separator made of a polymer material such as polyolefin, the separator prevents the positive and negative electrodes from coming into contact with each other and also plays a role in the transfer of lithium ions.
4.Electrolyte: Usually an electrolyte consisting of an organic solvent and a lithium salt, capable of carrying lithium ions and providing electrical conductivity.
5.Case: A cylindrical container, usually made of metal or high strength plastic, which protects the internal components and withstands external forces. The case usually has two terminals, positive and negative, for connection to the external circuit.
Cylindrical lithium-ion battery sizes?
Cylindrical lithium-ion batteries are usually represented by five digits, counting from the left, with the first and second digits referring to the battery diameter, the third and fourth digits to the battery height and the fifth digit to the circle.
For example, a 14430 cylindrical lithium-ion battery means that the diameter of the battery is 14mm and the height is 43mm.
The common cylindrical lithium-ion battery models on the market today are 18650, 14500, 21700, 26650, 32650, etc.
Application of different sizes of cylindrical lithium-ion batteries?
The 10440 battery is a cylindrical lithium-ion battery with a diameter of 10mm and a height of 44mm, the same size as what is often referred to as a "AAA battery". These batteries generally have a small capacity of a few hundred mah and are mainly used in miniature electronics. For example: torches, mini stereos, amplifiers, etc.
The 14500 cylindrical lithium-ion battery is a 14mm diameter, 50mm height battery, which has a relatively small nominal capacity, a little larger than the 10440 battery, and superior discharge performance. The main areas of application are consumer electronics, such as wireless audio, electric toys, digital cameras, etc.
The 16340 battery is a cylindrical lithium-ion battery with a diameter of 16mm and a height of 34mm. This type of battery is often used in strong torches, LED torches, headlamps, laser lights, lighting fixtures, etc. due to the shorter height of the feet and the fact that the capacity is not very small.
The 18650 battery is a cylindrical lithium-ion battery with a diameter of 18mm and a height of 65mm. It is a relatively mature lithium battery with high cost performance and good quality stability in all aspects. These batteries are very common and are widely used in a variety of small appliances.
The 21700 battery is a cylindrical lithium-ion battery with a diameter of 21mm and a height of 70mm. Because of its increased size and space utilization, the energy density of the battery cells and the system can be increased. It is widely used in digital, electric bicycles, balance bikes, solar energy lithium battery street lights, LED lights, power tools, etc.
The 26650 battery is a cylindrical lithium-ion battery with a diameter of 26 mm and a height of 65 mm. This battery has an excellent capacity and will gradually be favoured for many products in the power battery sector.
The 32650 battery is a cylindrical lithium battery with a diameter of 32mm and a height of 65mm. This battery has a high continuous discharge capacity and is therefore more suitable for electric toys, back-up power supplies, ups batteries etc.